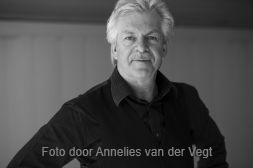 Maarten van der Valk is a professional all-around freelance musician. As a timpanist, percussionist
and drummer he has been active in both the Dutch and the international music scene for over 50
years now.
His main band is the 'Orchestra of the Eighteenth Century', founded and conducted by Frans
Brüggen. As a timpanist with this orchestra Maarten has been performing at all major Dutch and
international concert halls since 1984. So far they have toured 179 times and recorded over 85
CDs.
On the 25th of November 2021, and after 38 years, Maarten played his last concert with 'his' Orchestra, to hand over his sticks to a younger generation.
Since January 2022 he is now part of the recording team (sound and editing) which since 1984 is responsible for all CD releases of the orchestra, published first by Philips and later by Glossa records.
Also with many other famous outstanding ensembles Maarten tours and performs in the
The Netherlands, but even more frequent in other countries throughout the world, such as Germany,
Belgium, Spain, France, Switzerland, Austria, Italy, the USA, and Japan. Take a look at the page resumé for more information.
Up to now, he has participated in over 160 cd-recordings with these- and other various ensembles, for a full list see the page Discography
On his solo album 'Touch' from 1999, you can listen to all his timeless musical favorites.
Since 2003 Maarten has developed his own line of Baroque timpani sticks MaruTen. On the page Sticks, you can find more information.